Electrical Service, Installation & Repair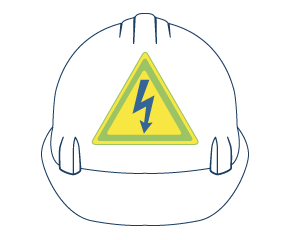 Repairs &
Service
Whether you have a blown fuse or your property needs rewiring, we are available 24/7.
Emergency Service
Faulty wiring
Switchboard, substation maintenance & repair
Breaker box installation & repair
Fixture repair and updating
Update lighting
Smoke & fire alarms
Parking lot lighting
LED Lighting installation and repair
Outside underground circuit repair
Lighting and energy control
Generator repair (both fossil fuel and renewable energy)
Utility Connections
Back-up power
Motor control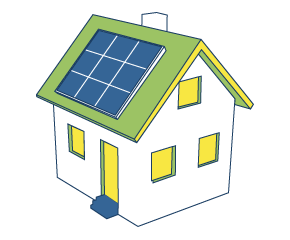 Cost-Effective
Energy Solutions
Energy solutions to help you save money.
Application Process for Utility Rebates
High Efficiency Motor Replacement
Renewable Energy – Installation, Repair, & Operations Maintenance Packages
Energy Conservation – Retrofit Project Development and Commissioning
Power Conditioning – Voltage spike protection and surge protection service service
Electrical Infrastructure – Design, construction, commissioning & repair
Power Generation Utility Connections and Power Conditioning
Combined Heat & Power
ASIDACO is an Engineering, Procurement & Construction (EPC) Company providing electrical repair services, renewable energy solutions, power quality and distribution services, and electrical system design and installation services and products. We not only offer all our services as one-stop, turnkey solutions, but we are also among the region's top consultants. Our engineers, project managers, and experienced electricians are ready to serve you.
Our client services are: engineered drawings and pre-construction management, electrical services ranging from repair to construction, back-up power, power quality, utility integration consulting and construction, solar power installations, energy storage and power conditioning solutions, electric vehicle charging stations, solar and wind energy site assessment, site development, management and construction.
ASIDACO is also a product supplier of innovative energy reduction and power quality solutions. Products include:
• LED and low energy lighting
• Power Management systems
• DC-AC inverters and DC-DC converters
• AC-AC frequency converters
• Energy Storage equipment
• Solar PV equipment
• Small wind turbines
• ELSPEC Power Conditioning and Metering Equipment.
Boston, MA
Serving Boston, Cambridge, Framingham, North Shore & Shouth Shore areas
75 Arlignton St. Suite 500.
Boston, MA 02116
(617) 424-1544
Dayton / Wilmington, OH
Serving Dayton, Cincinatti, and Columbus areas
400 Linden Ave.
Dayton, OH 45403
2581 New Burlington Rd.
Wilmington, OH 45177
(937) 234-7944